A beautiful Mindbody is on
it's way to transform you to a new being.
Scroll down to book your class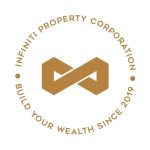 Infinit8 - Melbourne Office
Brisbane Rooftop Yoga is offering Corporate Yoga sessions to Infiniti8 staff for Mental Health Awareness Month and in acknowledgment of R U OK Day 2023. The sessions will be held in the rooftop of Pullman Melbourne on Swanston hotel, specifically crafted to teach you breathing and stretching techniques that you can practice in your daily life.