Enjoy the sky above, Earth below.
Practising at the rooftop of the residential building is our main goal. Seeing familiar faces and smiles at the rooftop always make our day!  
Leisure and business travellers love a morning sesh of sun rise yoga before they start their day exploring the city or attending conference. 
During RU OK day and week, we offer mindfulness yoga class to big corporate such as Colliers Brisbane Office to promote the physical and mental wellbeing. 
Over the years, we have been working with rooftop bars in Brisbane to offer energetic yoga classes with stunning views.  
We always love to practise with energetic students to deliver fun yoga classes, such as bubble tea yoga and glow yoga. 
Students with whatever reason that they don't want to attend a group yoga class, we provide private class too! 
The stunning rooftop located at the 26th Level of Haven Apartment, offering the beautiful Brisbane River view.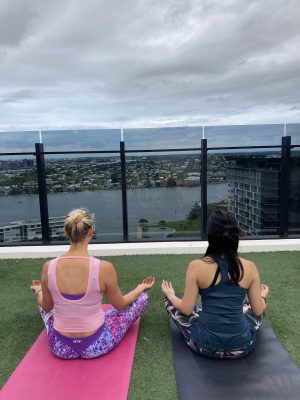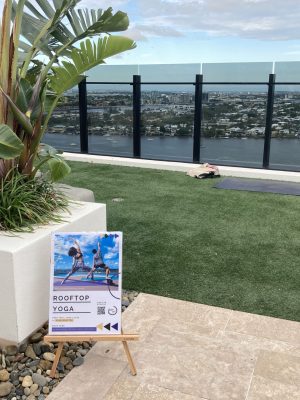 Fortitude Valley, QLD 4006
Cielo Rooftop Bar is located only 2 mins walking distance away from Fortitude Valley metro station.
With the stunning view looking towards Brisbane City,
it is one of the best place to practise yoga.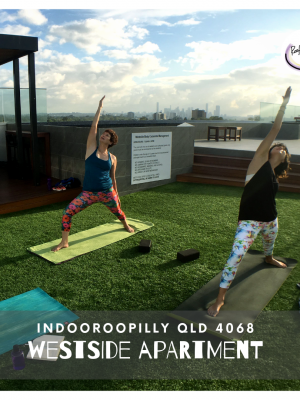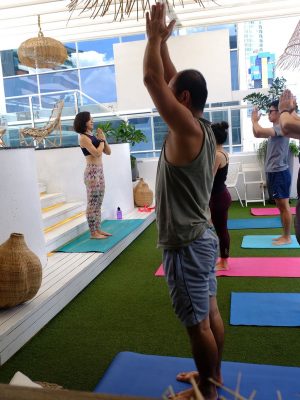 Fortitude Valley, QLD 4006
The rooftop is a spacious area to practise yoga,
enjoy the breeze and focus on our minds.
Situated above over 18 level of apartments,
the rooftop offers the amazing view of the city.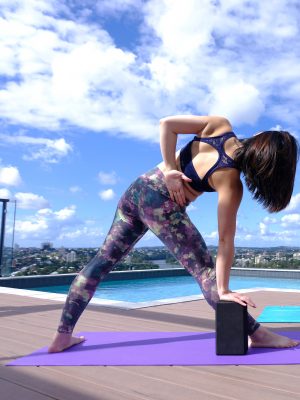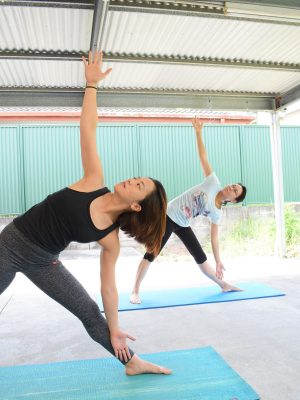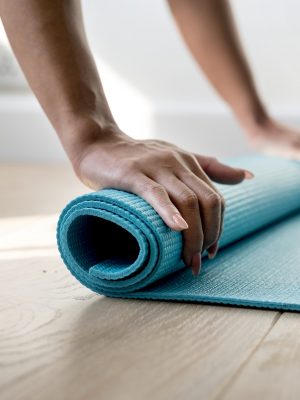 During a 1 on 1 yoga class, the yoga teacher will be able to adjust your alignment and tailor the class specifically just for you.